08. Feb 2018
The new Omnia 3D Video!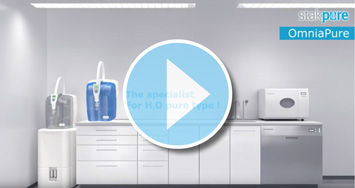 › Watch the OMNIA product video
Clever in every application situation. The Omnia ultrapure water systems adapt to almost every requirement in the laboratory.
For large and small amounts of water, type I, II, III or CLRW water, on-table or under-table with separate dispenser, etc. –
be inspired by our new product video!